10 Space Saving Solutions for Your Tulsa Home
by Ed Kaplan
Do you need to get additional function out of the space in your home? The creative team at The Buckingham Group can design and build space saving concepts into your home that will help it look and feel bigger without enlarging its footprint. Here, for your consideration, are 10 of our favorite ideas for improving the use of space in your home:
1. Home Office – Create a multifunctional space that can serve as both, a home office, library and/or reading room. With a creative design by The Buckingham Group a single room can be multifunctional. It will not only be architecturally pleasing but enjoyable to use.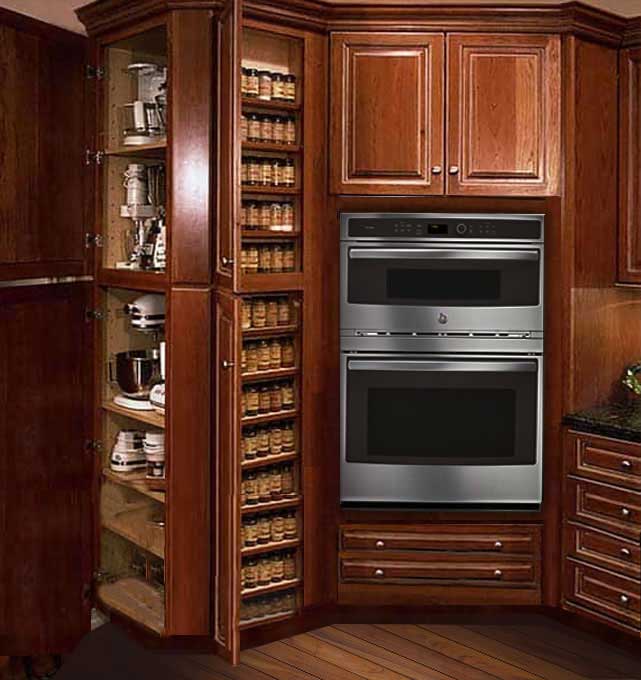 2. Kitchen Cabinets – Create a multifunctional tall cabinet that provides perfect storage for spices and small appliances. Instead of having paneled ends on your island, expand the storage of your kitchen with shallow depth working cabinet ends on your island that are perfect locations to store cooking oils and condiments.
3. Blind Corner Storage – A clever kitchen storage idea can take advantage of formerly unused blind corners. It takes up no additional floor space but yields an abundance of additional storage.
4. Open Rooms to Each Other – Opening a wall between adjoining rooms makes both rooms feel bigger. In many cases the kitchen is cut off from the family room. By building a large cased opening into the wall it connects the two spaces allowing both rooms to share the same light and views.
5. Technology Station – Charge your devices and plug in your laptop in this convenient drawer that can be located in your office or kitchen. All the ports and cords are located in one space to simplify your life while staying current with the latest technology.
6. Continuous Flooring – Installing the same flooring material throughout a house creates a sense of continuity. Instead of defining a space with different flooring a uniform floor throughout prevents the eye from jumping from one room to the next, but rather wanders easily between spaces.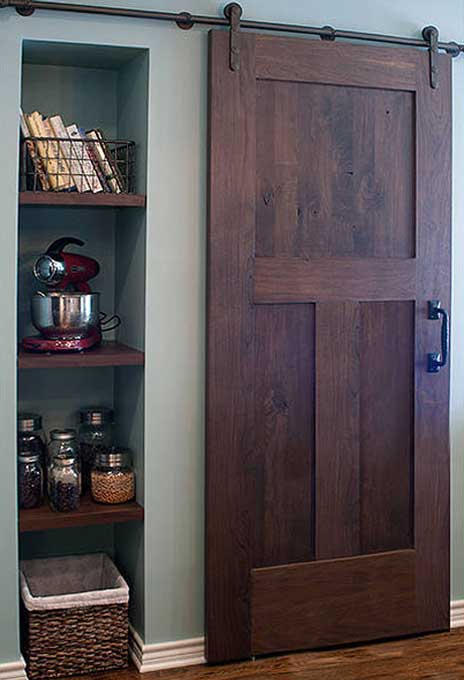 7. Sliding Barn Doors – In tight hallways or angled walls, a barn-style door might be the answer. Short sliding doors in an attic can conceal storage spaces. In other places, a sliding door could take care of a bathroom, laundry room or mudroom.
8. Tuck-Away Shelves – Have storage needs but no space? Consider any unused space as an option. An open cubby shelf over a bathroom door allows free access to the bathroom while providing a place for extra linens or supplies to be stored. A drying shelf over the kitchen sink allows wet dishes to drip back into the sink and be ready to put away when you have a few spare minutes. A sunny window would benefit from a clear glass shelf across its middle point, giving you a convenient place to grow small plants while still benefitting from full light exposure.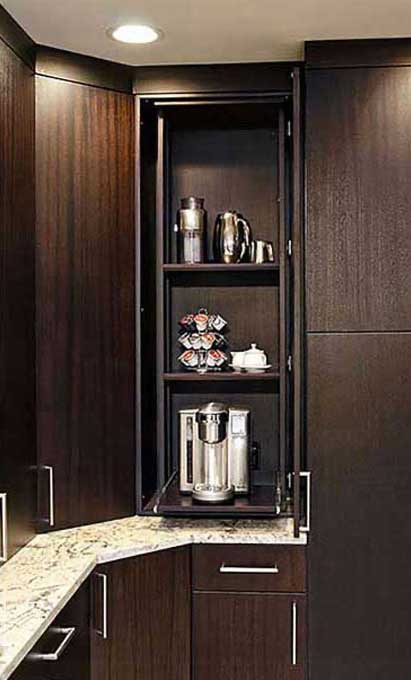 9. Coffee Bar – If your kitchen is short on counter top space having your coffee maker and coffee making ingredients sitting on a portion of your counter is not only unattractive but not an option in a small home. A tall wall cabinet that interfaces with the countertop optimizes the use of that space, is aesthetically appealing and provides a means of hiding the coffee maker and its supplies. Its secret space is created by utilizing cabinet pocket doors with pull out interior cabinet shelving.
10. Back to School Cubbies – Slip a set of cubbies with coat hooks and shoe space at the bottom of the side entrance stairs, in the garage by the door or in the mudroom beneath a set of stairs. . Add some blackboard paint for fun messages and fast reminders. Having everything ready to go the next morning is priceless.
Share your vision with us.
The experts at The Buckingham Group are here to create a home that's as extraordinary as you are.
Any project, any style, any dream, bring your inspiration to The Buckingham Group.
Schedule your personalized complimentary appointment today.
The Buckingham Group  |  4727 S. Memorial Drive  |   Tulsa, OK 74145   |   918-624-2666