NOTHING IS MORE IMPORTANT TO US THAN HAPPY CLIENTS 
Our clients have interests and aspirations that drive them. We offer customized solutions, tailored services and leading expertise in design build remodeling that enables them to achieve their goals. The following testimonials provide statements about our ability to focus on the things that truly matter to them. Connect with us for a complimentary initial consultation.
Project: Complete Home Remodel – Gerry & Betsy
"As impressed as we were with the design of the remodel, we were equally impressed with the execution on the plan by all of your employees and subcontractors. The care and consideration your employees showed throughout the construction in not only their workmanship, but also in small details such as cleaning up the job site every night, allowed us to live through the remodel with far less disruption given the scope and scale of the project than we ever imagined. Though our older home threw us a few surprises along the way, you, your employees and subcontractors adapted, performed quality work and produced an end product we will be proud of for many years to come."

Project: Basement Remodel – Dick & Janetta
"Thank you for a job well done on our basement renovation. You took an 85 year old finished basement that was horribly compromised by leaking walls and converted it into an attractive and comfortable living space. You delivered quality contractors and employees, retrofitted and updated the infrastructure and replicated the original moldings. What could have been a nightmare for us was, all in all, a pleasant experience. We congratulate you for not only delivering as promised but for the design and restoration work that was done."
Project: Kitchen Remodel – Ken and Vickie
"The Buckingham Group designed a new kitchen and family room for our home. Although we were impressed with the details of the presentation that was made during our initial meeting we were amazed at how they reconfigured the floor space to create both a highly functional and architecturally pleasing kitchen. As an accomplished cook, Ed Kaplan brings not only expertise in design and construction to the table, but the ability to create a kitchen that works. The features that he incorporated into our kitchen make cooking a pleasure. Friends and family have all commented that our kitchen is one of the most beautiful and functional they have ever seen."
Project: Kitchen Remodel – Norm & Dana
"All of the employees from The Buckingham Group as well as the subcontractors exhibited not only respect for our home but a high degree of technical competency. As a result, everything was done in a meticulous fashion and great care taken to make the process as easy and painless for us as possible. Everyone who knew our kitchen from before and has seen it after completion has raved about what a wonderful job Ed did. Our only wish is that we should have had Ed do this years earlier so we would have had even more time to enjoy the wonderful finished product."
Project: Historic Restoration – Dick & Janetta
"Our home was constructed in 1928 and after 84 years the front porch was not only showing its age, but in desperate need of repair. The Buckingham Group restored the porch in all of its intricate details. You carefully removed and identified all of the original components and then rebuilt it using all of the materials specified in the original drawings. The attention to detail exhibited by your staff is outstanding. The carpenters on the job were a pleasure to work with."
Project: Complete Home Remodel – James & Rebecca
"Please allow me to recommend The Buckingham Group for renovation of your home. I am actually a second generation Buckingham client and have lived with their quality and creativity for approximately twenty years. The Buckingham Group remodeled my childhood home, the subsequent empty-nest condo of my parents (and almost immediately had to retrofit it for two grandchildren), and recently completed a thorough remodel of my home."
Project: 2nd Level Bed & Bath Addition – Danny & Susie
"The addition which you added to my residence has been a pleasure to the entire family. It was my intention to write earlier, but being a great procrastinator, I always put things off until tomorrow. Just a short note to express how pleased and satisfied I am with the work done. You stayed within your promised time period, and maintained a work area that was clean and presentable for us to live in. Your subcontractors and company employees were a pleasure to deal with."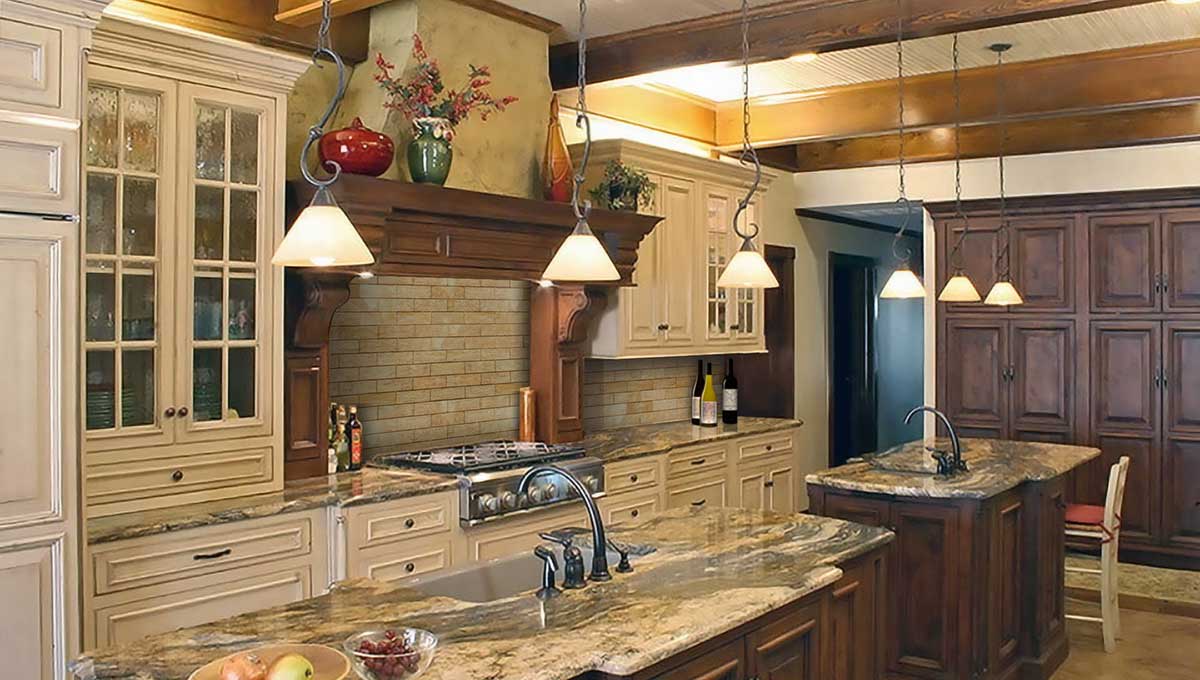 Project: Kitchen Remodel – Danny & Susie
"Once again you succeeded in the remodel of our new home on Louisville in a way that exemplifies your professionalism. As you know this is the third home you have remodeled for us and we would not think of using anyone other than Buckingham. Your professionalism, the work ethics of Buckingham employees both in the office and field, and the quality of your subcontractors is exceptional."
Project: Media Room – Ken and Vickie
"As a result of that initial contact The Buckingham Group has, over the last ten years, completed twenty projects on our home. They have ranged from simple maintenance issues to complete design build projects. Throughout this time frame the quality of their workmanship, their creativity, attention to detail, their knowledge base and their level of service have been beyond reproach. We know that independent of our needs, when it comes to the modifications and or maintenance of our home we can count on this firm to treat us fairly and expeditiously. We highly recommend The Buckingham Group for your remodeling requirements."
Project: Game Room Addition – Frank & Tonya
"The Buckingham Group employees are skilled professionals who take pride in a job well done, as can be seen in the beautiful execution of our game room and breakfast nook. The quality of the workmanship and attention to detail are unparalleled. The addition fits in so well with the original design of the house that it doesn't look like an "add-on". In fact we feel that the design and flow of our house has been greatly improved by the new addition. We will enjoy our lovely new rooms for years to come, and we highly recommend Ed Kaplan and The Buckingham Group without reservation."
Project: Kitchen Remodel – Dick & Janetta
"I want to take this opportunity to thank you for both the service you provided and for the quality of work that went into the renovation of my kitchen. Your expertise and assistance in helping me decide on particular design details and features produced exactly the kitchen I wanted. Your project manager and personnel who worked on the job were courteous and always available to answer my questions and move the subcontractors along to meet my completion deadline. I look forward to the bathroom renovation."
Project: Kitchen Remodel – Gerry & Betsy
"When we started this project, we had only the vague idea that we wanted a larger kitchen and better flow for entertaining in the downstairs living area, as well as additional upstairs space for exercise and work. From this list of "wants" and through our meetings with you, you came to understand our lifestyle, our needs and how we really used our home. You were then able to conceive and execute a plan that not only included all of our desired elements, but did so in such a way as to maintain the character of our home."
Project: Bathroom Remodel – Ken and Vickie
"The initial designs were right on target. They fulfilled our stated requirements, as they were not only pleasing to the eye, but exhibited a high level of functionality as well. The Buckingham Group created a comprehensive set of specifications that outlined the complete project in infinite detail. We were given options on a variety of product choices and provided with the information needed for both value analysis and ultimately our decision making."
Project: Kitchen Remodel – Mark & Beth
"Your attention to planning detail and knowledge of the practical do's and don'ts during a remodel made our construction experience predictable and dare I say fun at times. Your years of experience and knowledge of how the process flows made it easier for us to understand the construction process during each phase. Finally, and most importantly your compassion for our feelings during the entire process and sensible approach to the real difficulties of trying to remodel a home and live a normal life were the most important contributors to our project's success."
Project: Complete Home Remodel – Ken and Vickie
"When construction started both The Buckingham Group's staff and a carefully selected group of subcontractors carried out the work process in a systematic and well-planned manner. The design and details that went into the construction of the stairway were amazing. The entire stairway was fabricated offsite, delivered to the job site and fit into place like a custom glove on a hand. It added an architectural element to what had previously been a nondescript entry foyer."
Project: Kitchen Remodel – Todd & Nora
"Your planning was meticulous and ultimately resulted in a kitchen that was exactly what we envisioned. It was also a pleasure getting to know your courteous and professional craftsman. Their attention to detail was exceptional, and their willingness to promptly address any question or concern that arose, gives us the confidence to undertake further remodeling projects in our home."
Project: Outdoor Living – Gerry & Betsy
"From the early planning stage through final execution and completion, you, your employees and subcontractors truly transformed our vague vision into a beautiful and functional home. Our satisfaction with not only the end product, but the methodical process that brought us to this point speaks well of you and your company. We would assuredly use you again for any future remodel project."
Project: Project: Exterior Transformation – L.J. & Tony
"Just writing to thank you for the outstanding transformation that you and your team designed for the front elevation of our home. The changes made are wonderful: we hardly recognize it as the place that we have lived in for so many years. The neighbors all stop to tell us what a great improvement it is. I would also like to commend all of the people who worked on this project. They were not only skilled in their specialties, but also very pleasant to have around. They cleaned up after themselves every evening and tried to make every accommodation they could to keep from inconveniencing us. I would not hesitate to recommend your services to anyone planning any kind of a remodeling job, and we will certainly be back in touch with any future projects."
Project: Complete Home Remodel – Ken and Vickie
"The Buckingham Group's design and physical transformation of the home's exterior and interior was a model of efficiency and creativity. They took an exterior that was worn, tired and nondescript and created a structure that has become a recognizable land mark on our street.  The cast stone architectural detail that was added to the exterior was installed with the precision of an aircraft assembly line. Eighteen truckloads of stone and two truckloads of copper dormers were delivered from Dallas Texas in a carefully orchestrated schedule. Their expertise in design build remodeling yielded not only an architecturally unique structure but one that functions perfectly for our family. "
Project: Kitchen Remodel – James & Rebecca
"One of the major assets of The Buckingham Group is Ed Kaplan. My husband and I have actually joked that if we were to divorce we would have to list Ed as a marital asset and fight over him. In all seriousness, rarely have I met an individual whose wealth of knowledge, integrity and high standards equal that of Ed Kaplan. He raises the bar for his profession."
Share your vision with us.
The experts at The Buckingham Group are here to create a home that's as extraordinary as you are.
Any project, any style, any dream, bring your inspiration to The Buckingham Group.
Schedule your personalized complimentary appointment today.
The Buckingham Group  |  4727 S. Memorial Drive  |   Tulsa, OK 74145   |   918-624-2666