10 Remodeling Ideas to Update Your Tulsa Home
by Ed Kaplan
Looking for ways to update? Why not maximize the use of existing space with some fresh concepts?
1. Open the Space – Remove walls or add a window wall for an instant open floor plan. You'll be surprised at how much everyone loves the way traffic flow has changed in your home.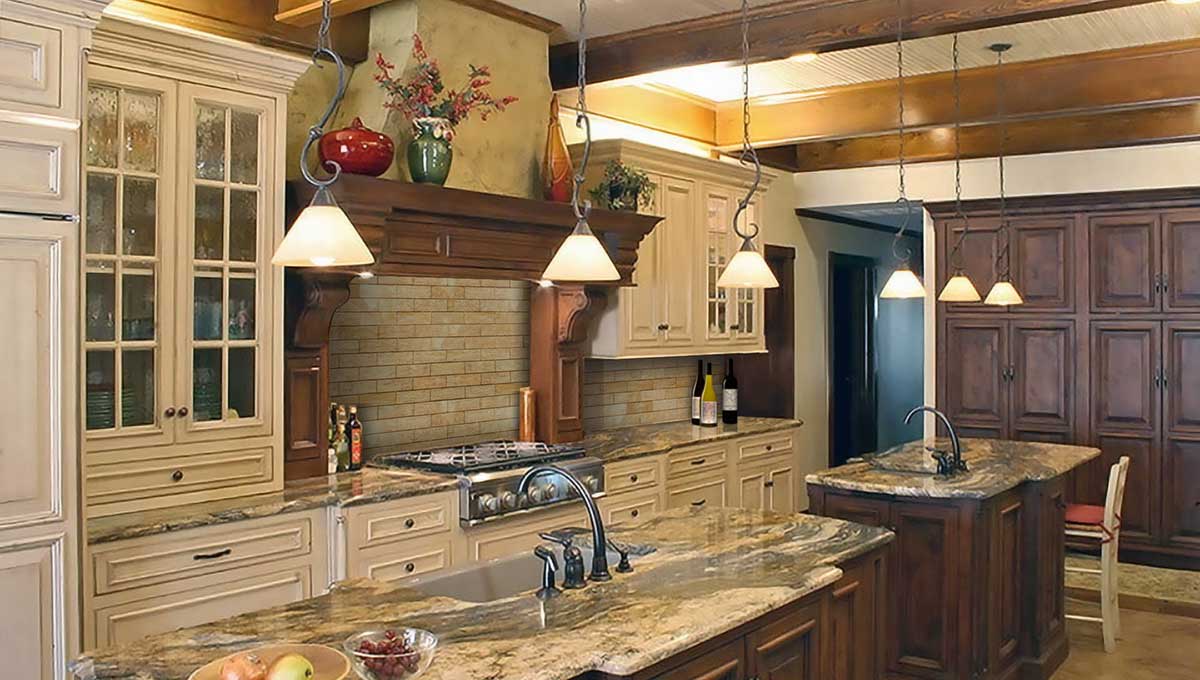 2. Install a Window Bank – Replace the old window in the front room with a beautiful, new bay window bank for a brighter, cheerier appearance. Or add a panel of windows for a modern look that transforms your curb appeal.
3. Modify the Entryway – Expand the entryway by including the unused area in front of the house, add a door with window panels and an eyebrow window overhead, and open up the dark hallway for a bright, new look stepping in. We'll even help you choose the best floor to complete the look.
4. Seize the Stairs – Turn lost space under the stairs into something special by letting us design pull-out drawers with gliders, a pet comfort center, a kid's reading nook, a wine storage rack, a hobby exhibition or a clever bookcase with light strips. We can even slip a tiny powder room under the stairs to give you one more household convenience.
5. Create a Conversation Area – Time with friends and family is precious and what better way to enjoy it than with a carefully designed conversation area. Recessed living room pits with wrap-around sofas are gaining in popularity, but not every existing house is capable of that renovation. The same coziness can be achieved by turning an old porch into a four-season sitting room or a breakfast nook into a comfy tea room with a clever bump out that includes a gorgeous window. Or, conversation areas can be created around fireplaces with a little creative designing.
6. Raise an Attic – Lost spaces in attics are becoming a thing of the past with creative attic remodels. An exercise room or kids' play rooms can making great use of the oddly-shaped space – hobby rooms are also a possibility. Media rooms add cozy, reclined seating close to the floor to enjoy movie viewing. Make better use of natural lighting with a sky light or replace those small end windows with a bigger, more beautiful window selection that adds to the exterior façade.
7. Transform the Kitchen – Remodeling the kitchen is the most common way to boost your home's value, so it's one of the first places to look for clever remodeling hacks. Move out a wall Consider making use of that dead central floor space by adding a kitchen island which gives you flexibility through extra counter space, extra storage and extra seating for casual dining. Add a second sink in the island to enjoy a veggie prep station or a hand washing station. Have a thick wall? Let us design a surprise cabinet pull-out for baking sheets, spice rack, wine rack or narrow grocery storage. Wasted space under the cabinets? We can slip drawers in for just a little more storage potential.
8. Create a Multi-functional Deck – Don't just add a deck, add another room. We can build a bar railing around the deck for extra eating space and we can add seating for flexible entertaining options. Let us design a cook center around the deck that gives you a grill, refrigerator, sink and food prep countertop. Your second kitchen may just become your favorite place as you enjoy the outdoors with friends and family.
9. Add a Laundry Room – There are lots of fun, new remodeling ideas for the laundry room including a jet powered sink for taking the work out of washing delicates. Hidden pull-outs such as a mini ironing board that slides out from under a countertop, hampers or a butler bar for hanging clothes can make doing laundry almost fun. Adding a desk center, pet center or extra counter space for hobbies and crafts also expands the usefulness of the space. Incorporating natural light from a window makes it a cheery place. Finally, with the streamlined, gorgeous designs available.
10. Build the Balcony – This might be the perfect time to get that extra balcony you've wanted. The master bedroom is a great place to add a balcony or patio to open up the space and give you the extra enjoyment from the view. A balcony overlooking the family room that looks out through a bank of windows A balcony or deck off the kitchen gives you room for a grill and casual eating while enjoying the outdoors.
Share your vision with us.
The experts at The Buckingham Group are here to create a home that's as extraordinary as you are.
Any project, any style, any dream, bring your inspiration to The Buckingham Group.
Schedule your personalized complimentary appointment today.
The Buckingham Group  |  4727 S. Memorial Drive  |   Tulsa, OK 74145   |   918-624-2666