REMODELING INSIGHTS AND BEST PRACTICES
The Buckingham Group specializes in transforming exteriors and reinventing interiors so that they can be enjoyed for years to come. Within this gallery, see examples of how we have worked closely with our clients to provide a change for the better through the creative reallocation of space and architectural enhancement of exteriors. Contact The Buckingham Group for your complimentary initial consultation.
Houzz Pro Spotlight: How to Update Your Home for Today's Lifestyles

Lifestyles have changed over the last few decades, but homes haven't always followed suit. If you're a cook, you probably yearn to be part of the party action…
Designed with Outdoor Entertaining in Mind

With families spending more time at home, homeowners are looking for ways to add value and comfort to their homes through the addition of an outdoor living space. The homeowners of this home planned to take full advantage…
How to Improve a Home's Curb Appeal

Our client, like most of us, had focused their attention for upgrading and home remodeling on its interior. Over a series of several years, their design daydreams had stimulated and provided the impetus for contracting for…
How to Design Build a Total Home Remodel

It didn't happen suddenly over a cup of coffee or while reading the newspaper. Over a period of time, our clients had come to the conclusion that their existing home no longer fit their needs. It was time to make a hard decision…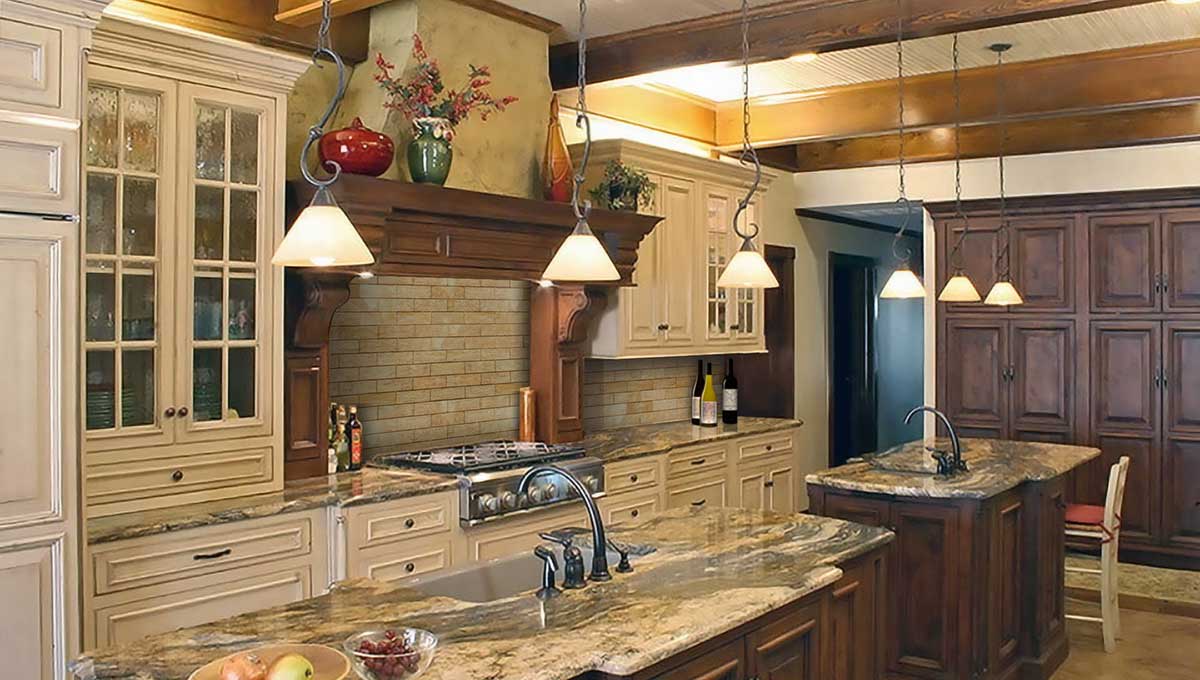 How to Design A Gourmet Kitchen

Our relationship with this client started in 1986 when, with a design build project, we converted a three-bedroom "bachelors pad" into a five-bedroom home to accommodate a newly blended family of five children. Years passed, children moved out…

How to Create An Open Floor Plan

As empty nesters, our clients were confronting the traditional dilemma of most home owners, that being to move or improve. Two of their three children were married and the third was in college. It was time to either find, or create a household…

A Spatially Limited Kitchen & Master Bathroom Remodel

The footprints of the master bathroom and kitchen were small and could not be enlarged without taking space from the adjoining rooms. The kitchen lacked purposeful storage space and a "workable flow." The bathroom had…

How a Custom Outdoor Kitchen Provides Inspired Living

This outdoor kitchen was designed for year-round pleasure and the changing seasons. With a back drop of beautiful gardens, trees and a large Koi pond, the covered outdoor living space provides a seamless continuation of this…

How an Island Became the Key to a Kitchen Remodel

Our empty-nester clients wanted their kitchen remodel to create a hub for the two to hang out in while simultaneously providing an efficient, highly-organized work space for cooking. They also wanted to restore some…

How to Update a 1950's Ranch Kitchen & Utility Room

Our clients came to The Buckingham Group with specific needs in mind. They both loved to cook. They both loved to entertain. Their kitchen was no longer working for them. They needed more functional prep space…

How to Remodel a Kitchen & Master Bath

Our client's home was surrounded by a hard to replace collection of mature trees. It was located in a quiet neighborhood that was known for its interesting collection of architectural styles. It had a back yard pool…

How to Remodel an Outdoor Kitchen

The Buckingham Group had recently completed both a master bathroom and guest bathroom remodel for our client. We were in the design stages of a kitchen remodel, which was to be the second phase of a planned…
How Showers Have Become a Focal Point in Bathroom Renovations

It wasn't too long ago that separate showers were a convenience but not a necessity in the home. Occasionally, a second bathroom was equipped with only a shower, but that was usually considered a nod to limited space or budget and deemed to be a less than ideal solution…
9 Bathroom Design Trends

Do you remember when the hottest bathroom features were gold-plated swan faucets? Those days are long gone and best forgotten…

55+ Design Makes Good Sense for Any Age Group

At The Buckingham Group, we respect tradition. We tend to think that good design is ageless, and that building homes to nurture, sustain and delight residents of all ages is a calling…

6 Reasons for Hiring a Design Build Firm for Your Remodel

Find out why it pays to consider a firm that offers both services as a package. 

When you choose to update or remodel your Tulsa Home, there are a broad range of options available. In the basic approach, you hand sketch your ideas on paper and find an individual or general contractor to carry out your design…
Treat Yourself to an Easter-Ready Kitchen

The kitchen is the heart of every home within which the aromas of good food mingle with the laughter of family and friends. From preparing family meals to entertaining…

Will Multi-Generational Living Become the New Normal?

We all know families who, for one reason or another, have recently chosen to combine households, with two or more adult generations living under the same roof. Sometimes, grown kids with their own children move back in…

How to Give Yourself a Gift of "New Space" for the Holiday Season
There is little doubt that celebrating in the company of family and good friends is what makes the holidays special. But if your home in Tulsa felt a little cramped this season…
Five Concepts to Consider as You Remodel Your Master Bathroom
You spend hours every week in your master bathroom. From a quick shower on the way to work to a relaxing evening bath to soak away your aches and pains, your master bathroom is a haven in your busy life…
How to Remodel Your Master Bathroom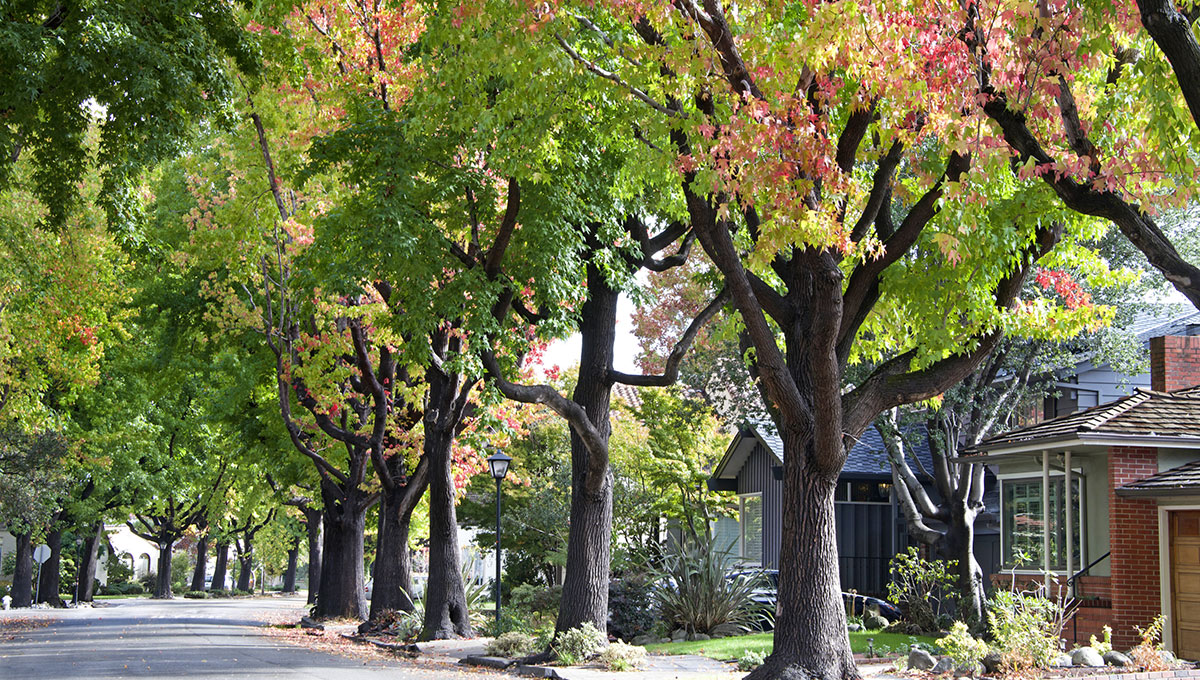 20 Ways to Remodel Your Home
Ten Kitchen Renovation Mistakes to Avoid
The kitchen is often the heart of the home. It's where the kids get their homework done, where you enjoy a glass of wine with a good friend, and where everyone gathers for meals. It should be a space that's highly functional…
5 Steps to Organizing Your Master Closet
If the diminishing space crisis has left you feeling more than a little cramped, don't loose faith, for there are some tried and true solutions for reclaiming usable storage space in your closet. Since you use your closet every day…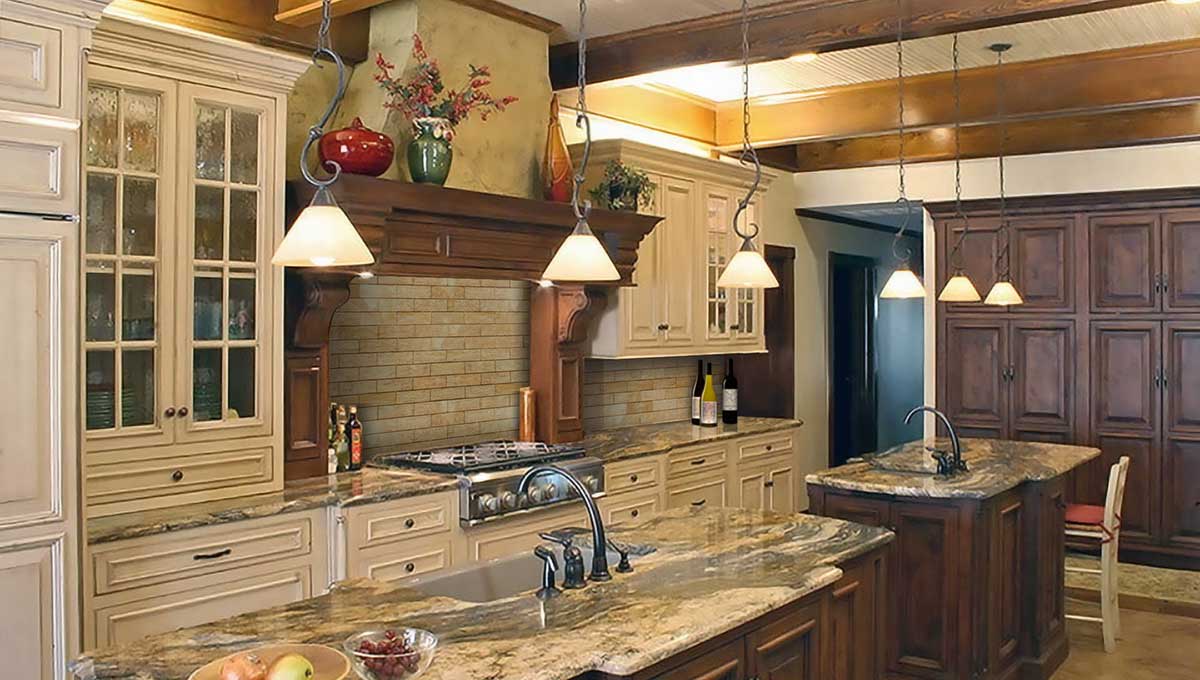 3 Concepts That Will Lead You to the Perfect Kitchen Island
Evolution of the Kitchen Island
Historically the kitchen table was the center of all kitchen activities. Growing up on a farm we not only ate at the table, but as a family used it as the place to prepare canned goods for the cold New England winters…
20 Kitchen Remodel Ideas to Simply Inspire
Looking for inspiration for your Tulsa, OK, existing kitchen's renovation? The Buckingham Group can build in the modern conveniences, dovetailed with the hottest designs, to bring you an amazing, fresh kitchen space to enjoy for years to come…
5 Curb Appeal Remodeling Projects that can Impact the Appearance of Your Home
Have you considered your Tulsa, OK, home's curb appeal lately? Does it stand out from the rest as something special? Is it bright, attractive and inviting? Does it reflect a dedicated homeowner who puts a lot of sweat and work into its appearance? If not, or if your house has the market impact of a wet noodle…
10 Tips for Designing the Ultimate Tulsa Outdoor Kitchen
Homeowners in Tulsa, Oklahoma are unanimous. The months of April and May are their favorite times of year. Flowers bloom, the grass turns green and birds return, filling the air with the smells and sounds of spring. Coupled with beautiful weather, these factors often stimulate one's senses and prompt the vision of a potential expansion of our lifestyle into the outdoors…
10 Remodeling Ideas to Update Your Tulsa Home
Looking for ways to update? Why not maximize the use of existing space with some fresh concepts?
1. Open the Space – Throw out the old boxy look and open up walls with a tear down or a window wall for an instant open concept floor plan. You'll be surprised at how much everyone loves the way traffic flow has changed in your home…
10 Must-Haves for Aging-in-Place
As the years go by, the Tulsa home that you've loved and lived in may no longer be meeting your needs. By the time you finish reading this article, we will all be a few minutes older. Knowing this, coupled with the knowledge that you want to stay in your home for a long time is great…
5 Key Concepts for a Great Media Room
For years, home owners felt that creation of an entertainment space meant taking an underutilized area of the house and then converting it into a dedicated theater room. But times have changed…
10 Space Saving Solutions for Your Tulsa Home
Do you need to get additional function out of the space in your home? The creative team at The Buckingham Group can design and build space saving concepts into your home that will help it look and feel bigger without enlarging its footprint…
Share your vision with us.
The experts at The Buckingham Group are here to create a home that's as extraordinary as you are.
Any project, any style, any dream, bring your inspiration to The Buckingham Group.
Schedule your personalized complimentary appointment today.
The Buckingham Group  |  4727 S. Memorial Drive  |   Tulsa, OK 74145   |   918-624-2666